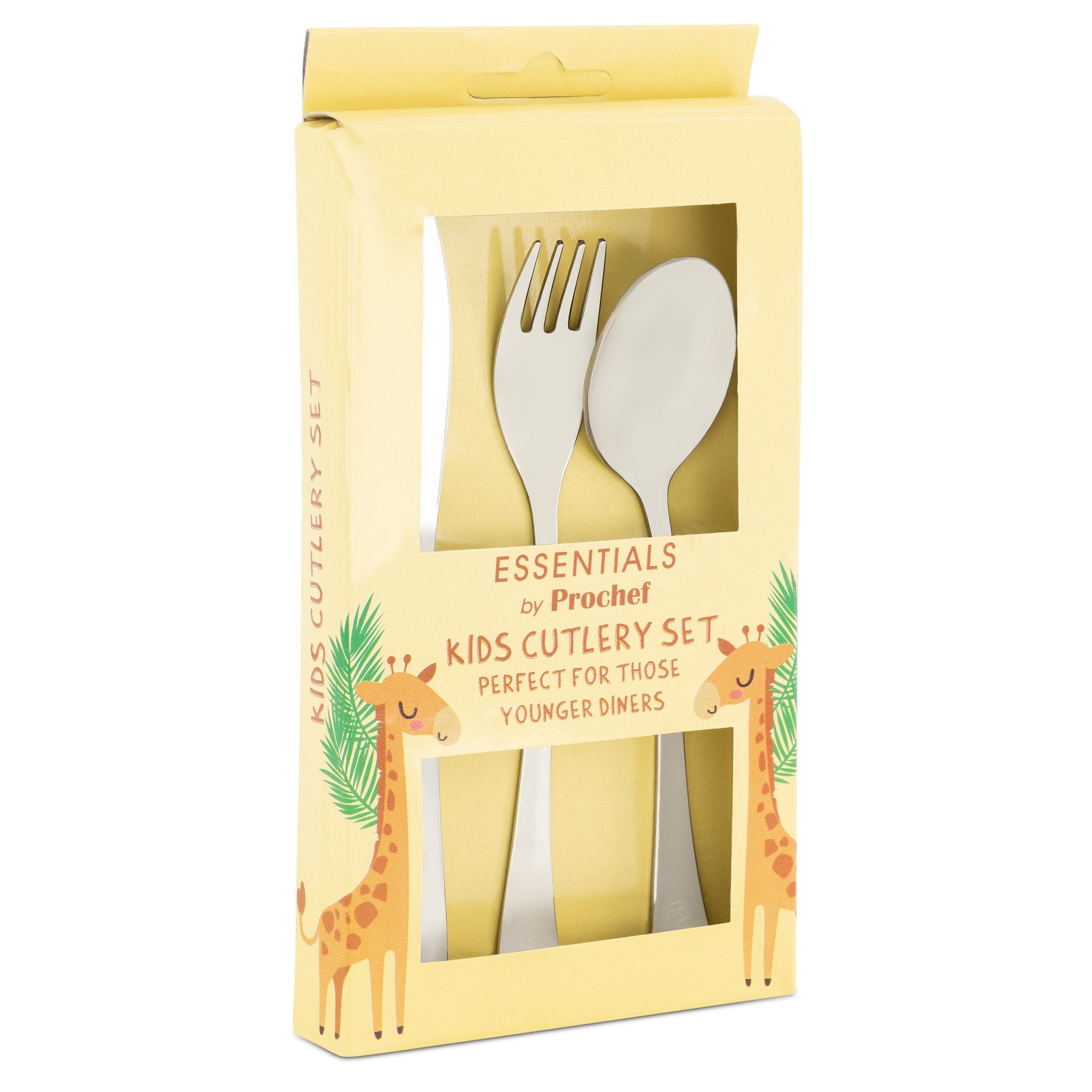 Prochef Stainless Steel Child's Cutlery Set
An extremely cute children's stainless steel cutlery set that is a great gift idea for little ones. Your child will love being able to use cutlery similar to the rest of the family!
Each cutlery item has a different little animal depicted on the handle and it is a great set to prepare your little one for using adult cutlery.
Contains a knife, fork and spoon.
Size (approx):
Fork: 16.8cm
Knife: 17.3cm
Spoon 16.9cm.
Recommended hand wash only.